Housing Assistance
Minnesota Housing is pleased to announce that RentHelpMN is now open and accepting applications. RentHelpMN makes it possible for eligible renters to get caught up on overdue rent and utilities dating back to March 13, 2020. It also makes provisions for those at risk of falling behind on rent payments due to the COVID-19 pandemic.
Minnesota's eviction moratorium is ending. Please visit renthelpmn.org for important dates and more information and resources.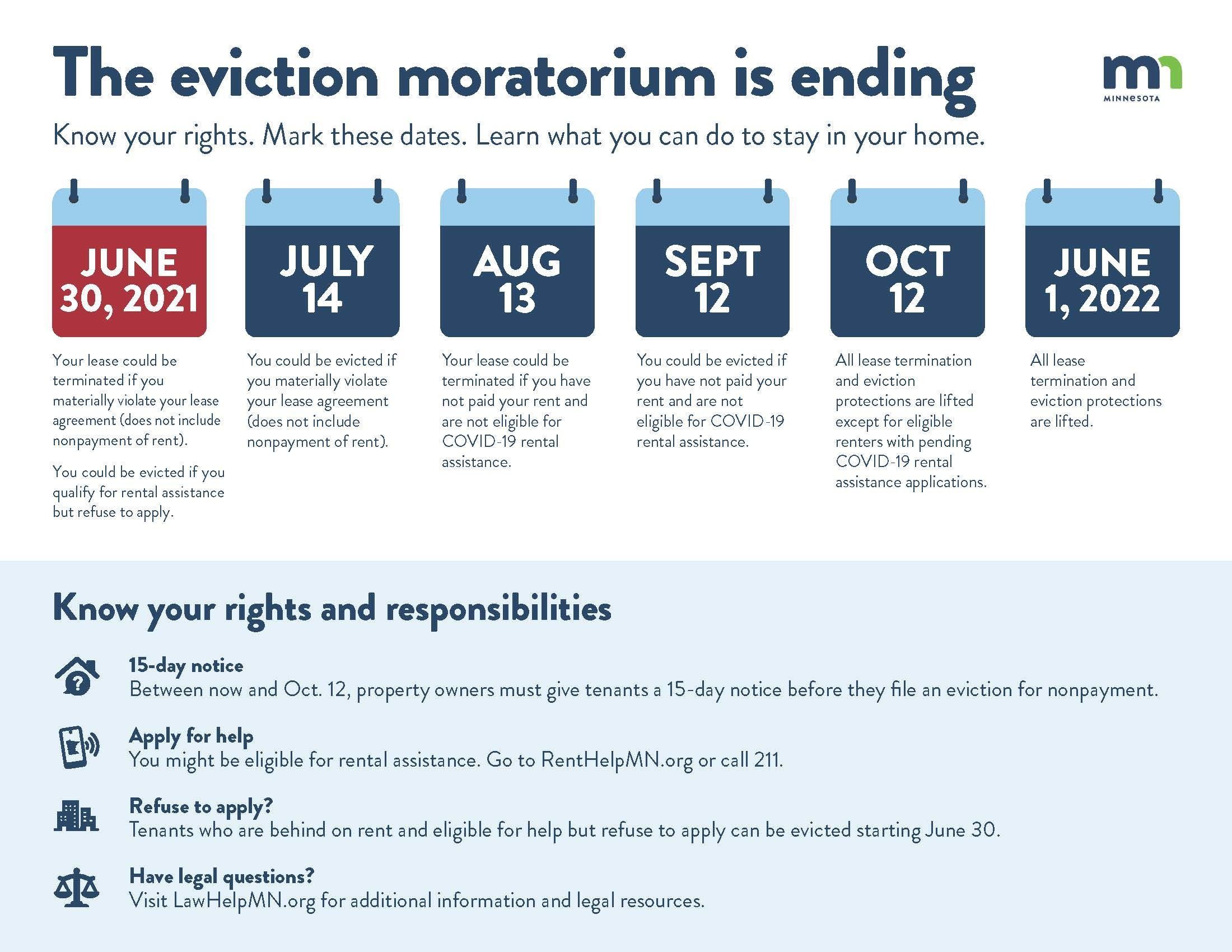 Please note that RentHelpMN is in Phase One, in which people with past due rent who meet eligibility requirements are invited to apply.
To apply for RentHelpMN, please visit renthelpmn.org or call 211. The 211 helpline has dedicated multilingual staff available to answer questions about RentHelpMN, 8:00 a.m. – 8:00 p.m. Monday through Saturday.
Visit renthelpmn.org to learn more about the program and eligibility requirements and to apply.